CHANGE TO FIXTURE LISTING FOR JUNIOR AND YOUTH TEAMS
22.10.20
Youth and junior friendly games took place last weekend with the RFL's "Return to action" plan, while Open Age pilot matches which are also friendlies, are due to commence (subject to any changes) on 31 October. However, at the request of a number of grassroot clubs the RFL has decided not to publish fixtures, in light of concerns over possible numbers of spectators exceeding ongoing Covid-19 social distancing requirements. This means that our website will not be listing future games but will of course report any news and match reports. Good luck to all our teams and enjoy your rugby!
More...
OPEN AGE TASTER SESSION 3
20.10.20
We've had an incredible response to our first two taster sessions with a total of 22 different players already down training and a further 15 expressing interest. As we continue our pre-Xmas trianing sessions, we're still looking for new and old faces to come down and take a look at the new Open Age setup. Training is this Saturday 24th October at 9.30am.

NOTE: This week we will be training at Lime Pit Lane Field (WF3 4PG) and not at the Clubhouse.
JUNIOR FIXTURES BEGIN AGAIN
18.10.20
After seven months, our youth and junior teams are finally able to take to the field again and play. There has been a lot of hard work and preparation to make this possible and it is thanks to all the clubs, coaches, players, parents and support that it has happened. This weekend, on Saturday 17th October, the Under 11s travelled to Dearne Valley Bulldogs and on Sunday 18th October the Under 8s went to Newsome Panthers and the Under 7s visited Moldgreen. These games are being classed as friendlies and as more clubs apply for fixtures the RFL will amend the different age groups dates.
NEXT TRAINING DATE FOR THE OPEN AGE
11.10.20

The first pre-Xmas training session for the Open Age team on Saturday -10th October - saw old and new faces at the club. The next session will be on Saturday 17th October at 9.30am at the clubhouse. Everyone is welcome. If you have any questions please contact Liam on 07814111385. Remember that you must do this for track and tracing.

NEW PHOTO IN THE CLUB HISTORY PAGE
11.10.20


The history of Stanley Rangers is wrriien about in the History section of the website and now includes this great photo of the Open Age team, under coach Dean Sampson, in the 1998-1999 seasib when they won the Wakefield Cup final, beating Sharlston Rovers.
The team names are listed with this photo but if you can add any or need any changing please email the website on stanleyrangers@aol.com .
RANGERS OPEN AGE ARE BACK!
05.10.20

Stanley Rangers Open Age will enter the Yorkshire Men's League for 2021.We plan to hold a few taster sessions before Christmas. Training starts next Saturday (10th October) at the Club at 9.30am.

Please note that for test and trace, you must get in contact with Liam on 07814111385 if you want to attend.;
#OhWhenTheReds #RangersAreBack

MINI RANGERS FUN FOR BOYS AND GIRLS
05.10.20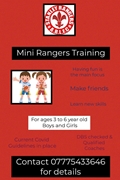 Stanley Rangers are launching Mini Rangers - a fun and safe way for 36 year old boys and girls to play rugby, learn new skills and make friends. Current Covid guildelines are in place and our qualified coaches are DBS checked.

For more information please ring 07775 433646.
ARCHIVE NEWS FOR THE NEW SEASON

05.08.20

The website offers an Archive News feature where previous month's entries are available to read. Just click on the link to find this season. (Please remember that previous season's will show different layouts, etc)

THE CLUB SHOP IS NOW OPEN FOR BUSINESS

05.08.20

The new Stanley Rangers ARLFC Club Shop is now open and is now ready for orders. Go to the Stag Sportswear website and select our club logo in the Club Shop section and it will take you to all our products. From adult and junior kit, training gear to spectator hats and scarves there is something for all our members and supporters.

x