WOOLSTON TAKE THE TWO
22.08.17
Stanley faced a tough fixture against second place Woolston Rovers on Saturday which resulted in a 12-32 result. Rangers points came from two tries by Liam Grimmett, both successfully converted by Danny Grice. Woolston scored six tries by Conway, Hearty, Files, Fearnley and Jones with four goals to Glyn Roberts.
There is no fixture this weekend which is the Challenge Cup Final.
EX-STANLEY PLAYERS FACE EACH OTHER AT THE JUNGLE
22.08.17
Last Thursday evening so the top four play-offs in Super League with a local derby between Castleford Tigers and Wakefield Trinity. Two of our junior players played their part in a cracking match when Max Jowitt came on for Trinity and soared a second-half try, whilst Adam Milner faced him for the Castleford Tigers.
STANNINGLEY TOO STRONG FOR STANLEY
14.08.17
15-man Stanley Rangers hosted Stanningley last Saturday and kept the score to 12-18 at half time but the visitors pulled away in the second half eventually coming out 64-18 winners. Stanley's Jake Lord, Jordan Walker and Liam Grimmett all scored tries, with Grimmett and Tom Tooley kicking three goals.
This Saturday - 19th August - Stanley are again at home, playing against Warrington side Woolston Rovers, currently 2nd in the table. The following weekend there is no game as it is the Challenge Cup Final.
FUNERAL DETAILS OF FORMER STANLEY RANGERS COMMITTEE MEMBER
13.08.17
Sadly Keith (Jack) Abson, a former Stanley Rangers committee member, passed away on Sunday July 30th. His funeral will be taking place on Thursday 17th August at Wakefield Crematorium at 1.40pm, followed by a gathering at Stanley Rangers ARLFC. All are welcome to attend and pay their respects.
RYLANDS SHARKS WITHDRAW FROM NCL
13.08.17
Rylands Sharks have pulled out of the Kingstone Press Cider National Conference League. The RFL's Competitions Officer Alan Smith announced on August 10th: "It is with regret that I have to inform you that last night Rylands Sharks tendered their resignation from the NCL with immediate effect. Their results for this season will be expunged as per competition rules."
The Sharks' withdrawal follows that of Elland, who pulled out of the Conference last month. The Division Three league table has also been affected by Waterhead Warriors having 4 points being deducted from their total having played a banned player. The league has now 12 teams.
UNDER 8s RUGBY FESTIVAL ON SUNDAY
04.08.17

It's a big day on Sunday (6th) for our Under 8s who have organised a fantastic under 8s rugby festival at the clubhouse. Teams registration will be at 11am, with kick off at 11.30. There will be a presentation after the games. Hot food is available all day, with stalls, face painting, tombola and a bouncy castle. There will also be a big raffle in aid of the Evan Hawksworth Benevolent Fund with some wonderful prizes and Joanne Costello will be there to sell Evan Hawksworth wrist bands. This is a fun-filled event for all the family and everyone is welcome.

CONGRATULATIONS TO OUR UNDER 14s SCHOLARSHIP PLAYERS

04.08.17

Well done to our Under 14s players who have been awarded scholarships with Super League clubs. Jacob Harte and Jayden Field have received scholarships with Castleford Tigers and Charlie Abraham, Bayleigh Steemson-Weir and Lewis Costello will be in the Wakefield Trinity scholarship scheme. Congratulations to all the boys for their hard work and commitment.

x
PHOTOS OF THE EVAN HAWKSWORTH TRIBUTE AT STANLEY RANGERS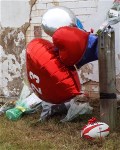 On Friday 14th July Stanley Rangers held a heartfelt tribute for the life of Under 14s player Evan Hawksworth who had sadly passed away earlier in the week. It was a gathering of many of the community, both local and rugby, who came together to raise funds for the Benevolent Fund and to support Evan's family and friends. A page has now been created on this website with a selection of photos taken during the evening.
WAKEFIELD TRINITY SUMMER CAMP
10.07.17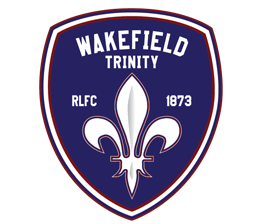 Wakefield Trinity will be offering camps which are ideal for young rugby league players to develop their skills and play games whilst having fun! As well as receiving coaching from Wakefield Trinity qualified staff, the camps also include guest coaching from Wakefield Trinity first team stars!, This camp takes place on either the 2nd and 3rd August or 30th to 31st August. For further enquiries email James Stephenson on james.stephenson@wakefieldfieldtrinity.com
Dance camps, on 2-3 August or 30-31 August, are led by Jodie Travis owner of the clubs official dance partner DanceXplosion. All attendees will learn an exciting routine just like "pop stars" to be performed at half time of a Wakefield Trinity Super 8s Fixture! For further enquiries email Jodie Travis on dancexlposion2016@yahoo.co.uk
Children taking part in our new Learning Zone camps, on the 8th and 9th August, will complete a number of fun activities such as the "Belle Vue Egg Drop Challenge", "Player Interviews" & "The spaghetti & Marsh Mellow Tower Challenge". For further enquiries please contact Jo Kelly on jke@wakefieldtrinity.com
HEART BEAT OF SPORT SUMMER CAMP
10.07.17
Brad Foster and Tony Tonks are running rugby camps on either 2-4 August or 9-11 August at the Bronte Field, Whin Mount, Normanton. Children can have fun while learning new skills and keeping fit. The camps also go ahead come rain or shine. These camps are suitable for children age 5-12 years. To find the online application form click on the link below.