BEVERLEY TOO STRONG FOR RANGERS
16.04.18
Top-of-the-table Beverley proved too strong for Stanley winning 84-6 but Rangers turned in a gritty performance with Liam Grimmett scoring Rangers only try, converted by Craig Williamson. This Saturday - 21st April - Stanley travel to Millom, currently 7th in the league.
CUP GAMES START THIS WEEKEND
16.04.18
Two of our junior teams will be in cup action this weekend. On Satirday, the Under 13s are away at Batley Boys in Round One of the Continuation Cup and on Sunday, the Under 14s are at Castleford Panthers in Round One of the Continuation Cup. Good luck to both teams.
STANLEY RANGERS UNDER 18s TEAM PLAN
16.04.18

Stanley Rangers are trying to restart the U18s age group here. This will provide an excellent playing opportunity in the future for those who haven't been taken on at academy level. Stanley Rangers is a massive club with a proud history and has provided the professional game with countless professionals. The idea behind the Under 18s team will be open to anyone, working on basic skills, strategy and providing a real competitive platform for those who want to grow and learn and become a better player, In addition, the 18s will be a pressure/stress free zone allowing players to mature and develop at their own pace. Contact Liam on https://www.facebook.com/RangersU18s or email stanleyrangers@aol.com for further information.
THIS WEEKEND'S FIXTURES
11.04.18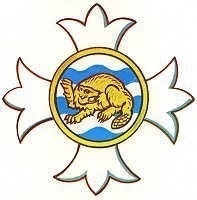 This weekend our teams are back in action after a number of the junior games were postponed last weekend. On Saturday the Open Age team will be at home to Beverley, kicking off at 2.30pm.
Our Under 10s have a home fixture against West Leeds Eagles U10s which will kick off at the Ferry Lane pitch at 10.30am. The Under 11s are also at Home to Oulton U11s at Stanley St Peters, KO 11.30am. The Under 13s are now at home to Wyke and the Under 9s play at Kippax Welfare Green. On Sunday 15th, the Under 7s are at home against Moldgreen U7s, kicking off at 10am at the Ferry Lane pitch and the Under 8s are also at home to Birkenshaw Blue Dogs U8s and will kick off at 11.am also at Ferry Lane.
With plenty of home games to choose from why not come along to Lee Moor and support our teams this weekend.
WATERSPLASH FINAL PLAY AT STANLEY RANGERS
11.04.18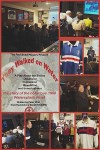 On Saturday evening the Red Shed Players brought the Watersplash Final of 1968 to Lee Moor. It's 50 years this year since one of the most iconic moments in rugby league history - the 1968 "Watersplash" Cup Final between Wakefield Trinity and Leeds. The play "They walked on Water" is taken from the book by David Hinchcliffe and written by Peter Hirst. The audience enjoyed an enthralling reading of the main characters involved and had the chance to talk about this famous game. The ticket money raised went to the Rugby League Benevolent Fund.

FIRST WIN OF THE SEASON FOR RANGERS

03.04.18

Stanley played Gateshead Storm in a bottom-of-the-table tussle and came away with the two points. At half time it was 8-6 to Rangers thanks to unconverted tries by Billy Cooper and Craig Williamson. In the second half it was evenly balanced until Stanley's Jordan Walker added a try, converted by Williamson and another try from Walker, converted by Williamson ensured the home side's first win of the season. There will be no game this coming weekend, so the next fixture is at home on the 14th April to Beverley, currently top of Division Three.

JUNIOR TEAMS RESUME MATCHES AFTER THE EASTER BREAK

03.04.18

Beginning on Saturday 7th April the Under 13s are at home to Upton, the Under 12s are away at Dewsbury Celtic, the Under 11s are also away at Dewsbury Moor and the Under 10s will be travelling to Thornhill Trojans. On Sunday 8th April, the Under 14s will be at York Acorn.

GET INSPIRED - HOW TO GET INTO RUGBY LEAGUE

06.03.18

If you;re iinterested in finding out more about rugby league, want to brush up on the rules or find out about the different ways rugby league is played then take a look at "Get Inspired" in the Sport section of the BBC website. With videos of Jamie Peacock, Jamie Jones-Buchanan and Keith Senior there's plenty to read about our great game..

NEW PLAYERS WANTED

03.12.17

Stanley Rangers are looking for new players for the Open Age team and also for all age levels, including the Under 11s (Year 6), the Under 12s (Year 7) and also the Under 13s (current Year 8). If players are brand new to the game or experienced, why not come along to Lee Moor. So if you are interested email the club secretary Sarah Trout (strout66@sky.com) to find out more.

x