| | |
| --- | --- |
| Coach: | Paul Lord, Mark Armstrong, Graham Harwood, Andy Evetts |
| Admin: | Julie Lord |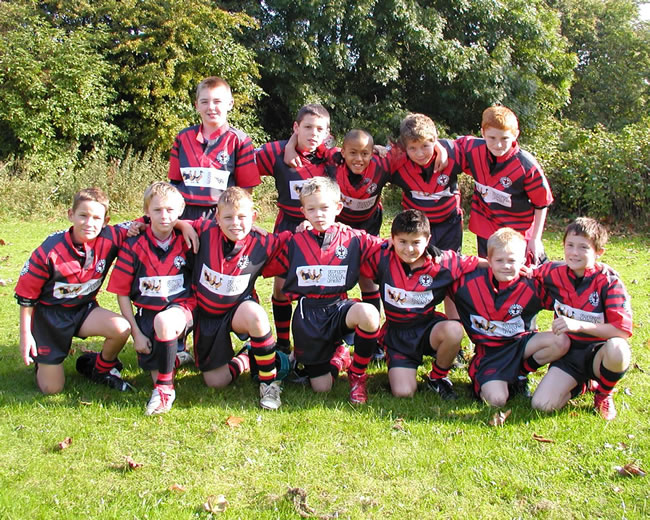 Matches: Saturday. Played at Ferry Lane pitch.
Training: Wednesday and Friday at 6pm at the Ferry Lane pitch. At October half term there will be training on Friday at Outwood Grange College Sports Hall at 6 to 7pm. There will be an outdoor session but details not yet confirmed.
Sponsors: The Under 10s are grateful to their two sponsor for all their help this season. Stanacre Poultry Co.Ltd have sponsored the new kit for the boys and Newton Hill Garage have sponsored the team for new tracksuits.
Directions to the Ferry Lane pitch from the clubhouse: turn left out of Clubhouse onto Lee Moor Road. Follow the road down to the bottom of the hill and turn left at the Cross Keys Youth Centre. Down the hill and turn right onto the A642. Proceed past Thatched House pub, St. Peters Church on right, Grove Primary School on left. Take the left turn onto Ferry Lane, marked 'Stanley Ferry, Altofts, Normanton'. The pitches are on the left opposite the Ship pub.
Map: Use this Link to the Streetmap.co.uk website to see the location of the Ferry Lane pitch. (If you need to see this map on a larger scale with the street names showing, click on the '+' sign on the Streetmap page just below the map).
DATE

TEAM

RESULT

MATCH REPORT

March 2008

15

A

Stanningley

22

HOLS

29

H

Drighlington

April

05

A

East Leeds

12

H

Lock Lane

19

A

Featherstone

26

A

Hunslet Warriors

L

May

03

H

Wetherby

10

A

Hunslet Parkside

17

H

Oulton Raiders

24

A

Normanton Knights

31

HOLS

June

07

A

Castleford Panthers

14

H

Stanningley

21

A

Drighlington

28

H

East Leeds

---

September

15

Co op Festival

22

H

Dudley Hill

W

29

A

Eastmoor Dragons

W

October

06

H

Rodley Rockets

W

KO 11.30am

13

A

Kippax

W

20

A

Upton

W

27

H

Upton

W

November

03

A

Dudley Hill

L

10

A

Dewsbury Celtic

W

17

Drighlington

L

24

H

Eastmoor Dragons

W

December

01

A

Rodley Rockets

08

H

Kippax

15

H

Victoria Rangers

22

Christmas Break

Top of page
| | | |
| --- | --- | --- |
| DIV ONE | P | Pts |
| Castleford Panthers | | |
| Eccles | | |
| Ince Rose Bridge | | |
| Milford Marlins | | |
| Millom | | |
| Myton Warriors | | |
| Normanton Knights | | |
| Oldham St Annes | | |
| Oulton Raiders | | |
| Rochdale Mayfield | | |
| | | |
| Stanningley | | |
| Thornhill Trojans | | |
| Widnes St Marie's | | |