The Under 7s came up against a brand new Boothtown side on Sunday with many of them playing their very first game,
They attacked first with the Stanley defence standing strong with some great tackling From Lula, Declan, Charlie, Ewan and Benji. Then it was the turn of the Rangers to attack, nearly every run resulting in a try. The next 30 minutes followed suit with the Stanley defence not wanting to crack and dominant in attack!! Some great foot work and awesome offloads from Lula and none-stop tackling from Declan, Benji, Charlie and Ewan saw Stanley play some great rugby.
Coaches award went to Ewan Davidson for some top tackling and great runs, but all the kids demonstrated what primary rugby league is all about and a big thank you to Boothtown for playing the game in great spirit!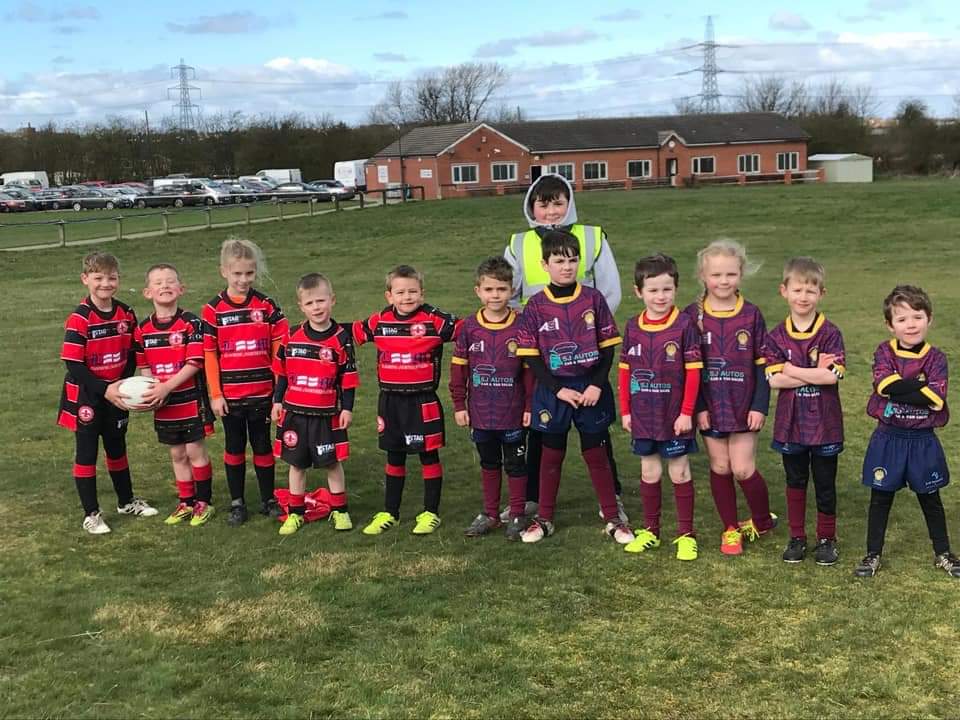 Boothtown Terriers and Stanley Rangers Under 7s