Today saw the Under 7s face their biggest test so far playing a very good Featherstone Lions side!
Stanley started with the ball and were met with a strong Lions defence, eventually breached by Charlie Leach. Then came the Rangers turn to defen and defend they did! Some good shots by Declan and Ewan saw the Rangers restrict the Lions to very few metres before finally being broken down. Today was a tale of not many tries being scored by either side due to some outstanding defensive performances.
Big well done to Jack playing in his first game and a massive thank you to Featherstone Lions playing the game in a great spirit.
All the kids were amazing. Awards today went to:
Charlie Leach - Opposition Man of the Match
Declan Whitley-Battle - Parents Man of the Match
Ewan Davidson - Coaches Award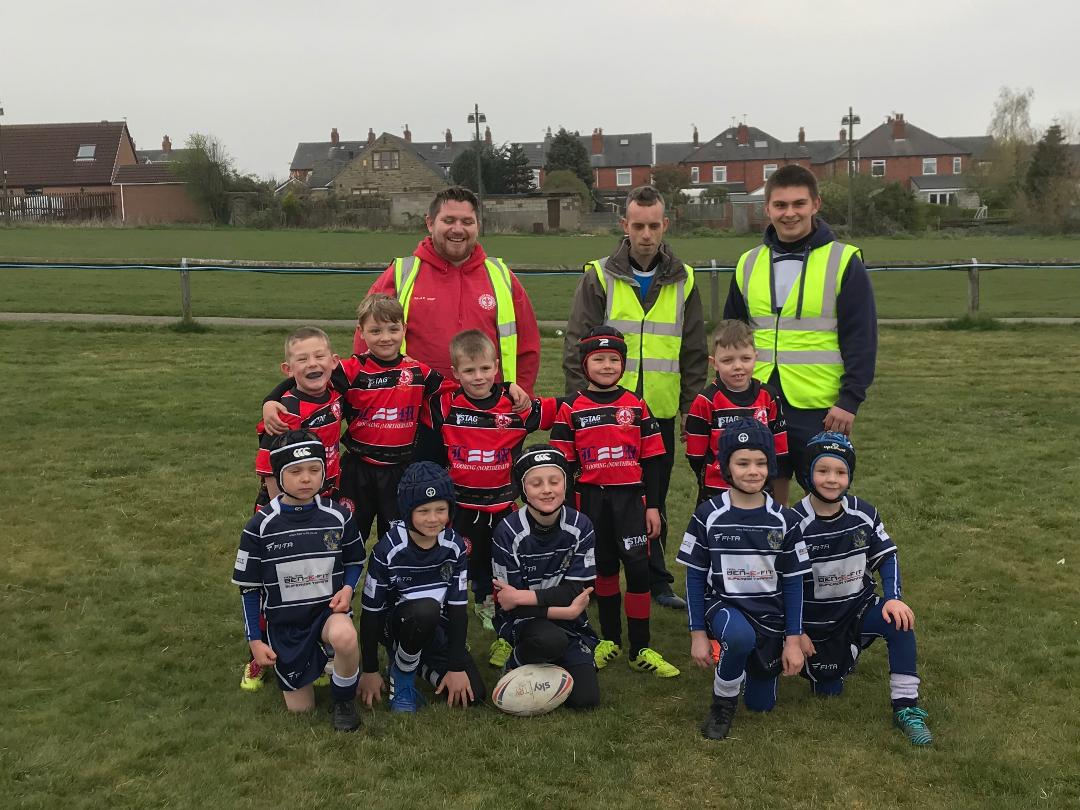 Featherstone Lions and Stanley Rangers Under 7s