STANLEY RANGERS PLAYER WINS RFL VOLUNTEER AWARD 2010
02.08.10

Stanley Rangers' Luke Saunders was awarded Young Volunteer of the Year for the Wakefield Service Area and was presented with his award during the Castleford Tigers v Wakefield Trinity Widlcats match on 17th July. Luke was involved in coaching the Under 13s and his efforts have helped the team in their success this season. He will now be entered for the regional winners. Congratulations go to Luke for his hard work and enthusiasm.
UNDER 11S TAKE THE TROPHY AT NEW EARSWICK
02.08.10
Stanley Rangers Under 11s came out as the overall winners of the New Earswick Gala festival last week with an impressive five wins out of five. The boys scored 17 tries and only conceded 1 and produced a very good defensive display. Try scorers were Thomas Sowerby ( 6) Matty Hobson (4) Tommy Gant (3) Levi Johnson (2) Jordan O'Niell (1) and Harry Davy (1). The boys took home a very good trophy, and the hospitality shown from New Earswick was superb.
STANLEY EXCHANGE LADS IN MACKAY SCHOOL NEWS
15.07.10

The Mackay State High School in Queensland are hosting the annual exchange with Yorkshire schoolboys from Outwood Grange College and Castleford. The eight boys from OGC are all Stanley Rangers players and they will be enjoying the Broncos Country Cup Carnival on the Gold Coast which they will be attending to play in a combined team with selected members of the MSHSRLA. They then flew into Brisbane from Manchester and Dubai on Sunday June 27. All except one of the English students are there until August 29.
UNDER 11s PRESENTATION NIGHT
15.07.10

The Under 11s crowned a successful 2009-2010 season with their Presentation Night at the clubhouse last weekend. The awards given included Most Consistent Player (Coaches choice): Matthew Hobson; Players Player of the Year and Top Tackler: Levi Johnson Clubman of the Year: Jordan O'Niell; Top Try Scorer and Most Outstanding Player ( Opposition Coaches vote): Thomas Sowerby; Parents Most Imoroved Player: Mathew Sowerby and Coaches Player of the Year: Thomas Gant.
The Under 11s are looking for new players for the new season. Boys need to be from Year 6 now or Year 7 in September.
UNDER 10s ENJOY SUCCESSFUL SEASON
15.07.10

The Under 10s, ably coached by Richard Smith and Phil Lees, have enjoyed a successful season. Last weekend they played in the Lock Lane Gala and reached the final, only to be beaten by one score by the home team.
DIVISION ONE FOR RANGERS!
29.06.10
Great news for Stanley Rangers came at the meeting of the National Conference League's AGM last Monday with the decision to promote the club to Division One for the 2010/2011 season. The NCL in the coming season will comprise 14 teams in both the Premier Division and Division One, with 12 in Divsion Two. Stanley, who came third in Division Two, are promoted along with champions Eccles and second place Oldham St. Annes. This means that Division One will contain Castleford Panthers; Eccles; Ince Rose Bridge; Milford Marlins; Millom; Myton Warriors; Normanton Knights; Oldham St Annes; Oulton Raiders; Rochdale Mayfield; Stanley Rangers; Stanningley; Thornhill Trojans and Widnes St. Marie's.
This is a fantastic achievment for the club who only entered the NCL in 2007. In fact, from the Archive News of the 2007/8 season, this is the first report from the season's News:
Stanley Rangers' first match in the National Conference League saw them beat Ovenden 20-18 in a tightly-fought match in September 2007. Thanks to all the spectators who turned out to give the team such support on this historic day. Kevin Ward, former GB prop, presented Richard Cattley with the Man of the Match award.
OUTWOOD GRANGE LADS HEAD TO OZ
29.06.10
Eight Outwood Grange Academy students, all Stanley Rangers players, have travelled to Australia for a rugby league exchange. Adam Milner, Adam Megretton, Liam Grimmett; Ben Richardson; Jack Hartness; James Glover; Adie Carr and Ben Parker along with teacher Toby Rutter are taking part in an exchange with Mackay State High School in Queensland. The trip will last until August 30th and the lads will be staying with their host families, attending school and playing rugby for the Mackay team. Their Australian counterparts came over to Yorkshire in September 2009. The players and their families would like to thank all the companies and individuals who helped raise funds the the trip and their kit to be used in Australia.
YORKSHIRE JUNIOR LEAGUES SUMMER BREAK
29.06.10
The Yorkshire Junior League is taking a break for the summer and there will be no games in July and August. Fixtures will resume in the second week in September.
WILDCATS ONE DAY CAMP
29.06.10

The Wakefield Trinity Wildcats are holding one day camps at amateur clubs throughout the summer. The camps are going to be held on 2 Wednesdays during August and one will be held at Stanley Rangers on the 18th August from 10am to 3pm. There will be a taster session at the club which will also double up as a signing-up evening for the camp. Our taster session will be on Wednesday 2nd June at 6.15pm for approx. one hour and a half at the clubhouse.
The camps are £15 for the day which will consist of different skill stations and there will be coaching from members of the Wakefield first team squad. All attendees will be eligible for a discount on a 2011 junior season ticket.
Why not c ome on down on the evening of the 2nd June and get ready to brush up on your rugby skills?
NEW PLAYERS WANTED!
29.06.10
The Under 15s team are looking for new players for the 2010/2011 season for the new Under 16s team. Anyone interested please contact Tony Ellwood on 0770 339 4774.
UNDER 13S RANGERS MEET GLENN
22.06.10

The Under 13s Rangers celebrated their presentation evening with Wakefield Trinity Wildcat's Glenn Morrison. After 249 first grade NRL games and 4 origin games, Glen was warmly welcomed, and a huge rap goes out to him, and to Mick Robinson for arranging the player's attendance. Awards went to Keiren Holt, Daniel Sowerby and Max Jowitt and the whole team for an excellent season.
PRESENTATION EVENING DATES
31.05.10
Now we have reached the end of the season, teams are enjoying their presentation evenings. The Open Age team have had their evening on May 15th; the Under 16s team held a barbeque on May 23rd; the Under 15s have their presentation night on June 5th; the Under 14s are having a Race Night and Presentations on June 19th at the clubhouse; the Under 13s Rangers are holding their presentation evening on Friday June 3rd; the Under 13s Wildcats presentation evening is on June 3rd at 7.30pm and the Under 12s is on May 29th.
CAS TIGERS DANCE CLASSES
31.05.10

Castleford Tigers will be running dance classes in June at the Jungle. On the 7th June, there will be two classes - an adult dance class to keep fit and active which will start at 6.45pm at the Tigers Town Marquee and a dance class for boys which is also at Tigers Town Marquee from 5.30pm to 6.30pm. Boys from 6 years and above are welcome and no experience is required. Both classes cost £3.50. For more information contact Michaela Anderson on 07812 664 092.
UNDER 13S RANGERS DISTRICT CUP CHAMPS
25.05.10

Congratulations to the Under 13s Rangers who crowned a successful season as Division One leaders with winning the District Cup Final, beating Westgate 34-4. Tries from Kieran Holt, Max Jowitt, Alex Hobson and Ben Cornell and the Man of the Match was Kieran Holt.
CUP FINALS DATES
19.05.10
The Under 13s Rangers and the Under 14s teams will be playing in the Wakefield and District Cup Finals on May 23rd at Normanton. The Under 13s Rangers will be facing Westgate U13s kicking 1pm and the Under 14s will play Crigglestone All Blacks at 2.30pm. We wish both teams the best of luck and congratulate them on their very successful seasons.
FINAL CUP RESULTS FOR STANLEY
19.05.10
The Under 12s and the Under 16s both capped their successful seasons by reaching the finals of the Wakefield Cup. Fortunes were mixed however with the U12s winning their match against but the U16s were pipped at the post by Westgate.

The Under 12s played against Crigglestone All Blacks and came away winners 22-4. The try scorers for Stanley on Sunday were Lewis Heckford (2), Matthew Ogden (1) and Ben Goodlad (1). The Man of Steel award went to Adam Badkin.

The Under 16s lost out to Even though Rangers scored first through Liam Grimmett they allowed Westgate to take control of the game and race in to a 22-4 lead before Rangers hit back with two tries through Aran Moore and James Raywood with James Glover adding one conversion.Even though they lost the lads can be proud of themselves on what has been a good season.
FINAL PLACE FOR THE UNDER 16s
13.05.10
Stanley Rangers U16s will play Westgate at Crofton on Sunday 16th May in the Final of the Wakefield Cup, kick off 2pm. The U16s have had a highly successful season, finishing second in Division Three. Good luck lads!
NEW PLAYERS WANTED!
13.05.10
The Under 15s team are looking for new players for the 2010/2011 season for the new Under 16s team. Anyone interested please contact Tony Ellwood on 0770 339 4774.
UNDER 12S - TOP OF THE LEAGUE
13.05.10

Congratulations go to the Under 12s who crowned a very successful season with first place in Division Two of the FAM YJARL Division 2 Champions. Well done to the boys, coaches and parents of the team for all their hard work in their first competitive season. This is a fantastic achievement. As well as being League Winners the team have also made their way to 2 out of 3 Cup Finals this year.
UNDER 13S RANGERS TOP OF THE LEAGUE
11.05.10
Congratulations go to Under 13s Rangers team who have had an excellent season and are top of Division One for 2009-2010. This team were top of their division last season as the Under 12s Rangers. Well done to the boys, their coaches, parents and supporters and good luck when they play Westgate in the Wakefield and District Final on May 23rd.
JUNIOR CUP FINALS RESULTS
05.05.10
Two Stanley Rangers junior teams played in the Challenge Cup finals held at Featherstone Rovers on Monday 3rd May. The Under 12s took on Hunslet Parkside in the Richard Harris Memorial Trophy but were beaten 38-0. The Under 12s have had an excellent season and are the Under 12s 2009/10 FAM YJARL Division 2 Champions. Well done to all the boys, their coaches, parents and supporters!

The Under 14s then played against Dewsbury Moor for the Paul Teale Memorial Trophy and came away 30-14 winners. Tries were scored by Vinny Cross (2), Conner Ballinger, Jordan Sharp, Will Carlos and Tom Mulhern and Jordan Howden kicked 3 goals.
This trophy adds to the Under 14s silverware as they are the Under 14s 2009/10 FAM YJARL Division 1 Champions this season, having been the 2008/09 FAM YJARL U13s Division 1 and Wakefield Cup Champions. They have also raised £600 for Breast Cancer UK proving they really are "Tough Enough to Wear Pink". The team would also like to thank their sponsors - Tony's of Outwood Fish and Chips and GJH Commercial Vehicle Services - for their support during the 2009/10 season. Congratulations to the team, their coaches, players and parents!
UNDER 16s JUST MISS OUT
29.04.10
Commiserations to the Under 16s who lost out in the semi-final play-offs to Crigglestone All Blacks by just two points in an exciting 30-32 score. The Under 16s have had an excellent season, finishing second in Division Two.
FREEDOM OF THE CITY FOR NEIL FOX
23.04.10
Wakefield Trinity legend Neil Fox MBE was inducted as a Freeman of the City of Wakefield at County Hall on Wednesday 21st April. The world record points scorer was honoured by the City for his service to the sport and Wakefield Trinity. Neil was honoured with a lunch at the Town Hall before the induction ceremony at County Hall.
In 2007, Neil's family had Australian exchange student Trent Heading staying with them and he was kind enough to be photographed with Trent and Jayce Sainsbury, whilst third Aussie Kelvin Nielsen was on the pitch for the Under 16s, scoring a try in their 28-14 win over Hull Wyke. Stanley Rangers ARLFC add their congratulations to Neil Fox for his outstanding contribution to the sport of rugby league.
STANLEY TAKE 3RD PLACE BUT WAIT IS NOW ON
19.04.10
In Stanley's final game off the season at Crosfields a win would keep them in the promotion race to the First Division and in a closely-fought victory, a win was what they got. Tries from Danny Grice, Carl Clawson and Christian Carney, along with 3 goals from Grice gave Rangers the two-point lead that kept them in third place over Lock Lane on points difference.
Now that the season is over, it is up to the League Management Committee to decide if three teams are to be promoted into Division One.
GREAT FEATURE ON STANLEY RANGERS IN RUGBY CLUB MAGAZINE
19.04.10

Stanley Rangers ARLFC are featured in the Rugby Club magazine (issue 6, 2010). In a fine four-page article, the club chairman Paul Lord is interviewed to discuss the club's history, progress and plans for the future, illustrated with photos of the clubhouse and action shots of players. Please take a look at the magazine online by following the link and enjoy a good read! Thanks to the Rugby Club magazine for giving the club this great opportunity.
GOLD FOR STANLEY RANGERS
05.04.10

Stanley Rangers were presented with their prestigious Clubmark Gold at the Wakefield Trinityy Wildcats match against Castleford Tigers on Friday 2nd April. Chairman Paul Lord, Club secretary Barbara Rawlinson and Under 8s coach Emma King represented the club and were presented with the award by Wakefield Service Area co-ordinator Craig Robinson, along with Crigglestone All Blacks, Eastmoor Dragons and the Wildcats. Congratulations to the club and the club officials who worked so hard to achieve this award.
GREAT INSURANCE OFFERS IN CLUB SHOP
19.04.10

A great offer on insurance in the online club shop, will send £100 to Stanley Rangers ARLFC with every home or car insurance policy taken out via the Webshop. For example, if you're a new customer with 4 or more years' no claims discount on your current car insurance policy, you could get 2 months' free cover when you buy a 12 month policy from Aviva. And what's more you can save up to 15% when you buy online. Take a look on the club shop page and follow the links to find more great offers which all help Stanley Rangers with every purchase.
RANGERS LOSE OUT TO LOCK LANE IN 3RD PLACE TUSSLE
12.04.10
Lock Lane won the battle over Rangers 42-20 but promotion to Division One is still not decided for third place. With Eccles and Oldham St Annes definitely going up next season, the third place can still depend on which clubs pass the criteria to enter the National Conference.
Rangers led 20-10 at half time but a second half fightback from Lock Lane saw the home team prevent the visitors from scoring. Rangers try scorers were Andy Brooke, James Brown and Craig Cawthray with four goals kicked by Danny Grice.
ONE MORE WIN FOR RANGERS
05.04.10
Rangers came back from a 16-6 half time deficit to beat Ovenden 24-16 and keep their fourth place in the league. Tries from Dave Baxby and Adam Lunn and four goals from Danny Grice gave Rangers the winning points which keep Rangers in the promotion race. Next weekend Rangers are away to league rivals Lock Lane.
SUPER STANLEY TAKE THE TWO
30.03.10

With Eccles having secured the championship of Division Two last week, it is now all down to who will join them in Division One next season. Rangers and Lock Lane are in the running and on Saturday Stanley had an important win over league rivals Oldham St Annes 22-18. A fine kicking game from Danny Grice contributed to Rangers score and puts them in a good position in the league with 3 games to go.
UNDER 9S RACE SUCCESS
30.03.10

The super Under 9s team and their supporters raised a magnificent £373 for Sports Relief in their Race for Life last Sunday. The team would like to thank all their sponsors who contributed to this wonderful amount. Well done boys!
RACE NIGHT FUN FOR THE UNDER 16s
30.03.10
Adam Megretton, Liam Grimmett, Adie Carr, Ben Richardson, Adam Miller, James Glover, Jack Hartness and Ben Parker from the U16s would like to thank everybody who came to the race night to support our fund raising for Australia.A great night was had by all made even more memorable with special guest Paul Sculthorpe.
The Under 16s won their final match of the season 30-16 against Elland U16s which means that they currently head Division Two.
UNDER 14S REACH FINAL
25.03.10
Congratulations go to our Under 14s team who have reached the final of the Yorkshire Junior League Challenge Cup by beating York Acorn 44-4 in the semi final at the weekend. They will take on league rival Dewsbury Moor at Featherstone Rovers ground on Bank Holiday Monday, May 3rd. The Under 14s are also top of Division One and have reached the final of the Wakefield Cup. Well done to the team, coaches and parents for all their hard work.
BIG GAME THIS WEEKEND
25.03.10
This weekend Rangers have a big home game against rivals Oldham St Annes. The match kicks off at 2.30pm and promises to be a great match so come along and enjoy some good rugby!
Rangers will then play Ovenden and Lock Lane in their last two games to complete their fixtures.
RACE NIGHT FUN THIS WEEKEND
25.03.10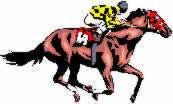 Adam Megretton, Liam Grimmett, Adie Carr, Ben Richardson, Ben Parker, James Glover, Jack Hartness and Adam Miller who play for the U16s and also attend Outwoood Grange Academy are holding a race night and auction at Stanley clubhouse on Saturday 27th March to raise fund for their trip to Australia this summer. The first race is at 7.30pm with the Auction being held at 9pm, with auctioneer rugby league legend Paul Sculthorpe. Food will also be available.
Come along and support the lads and have a great night out!
RANGERS STAY FOURTH
25.03.10
The first team did not have a match at the weekend but league leaders Eccles and Oldham St Annes both played and secured their top two positions. Eccles completed their fixtures for the season and secured themselves the top spot with two wins over East Leeds and Crosfields over the week. Oldham St Annes improved their promotion chances with a win over Eastmoor Dragons to keep them second. Local rivals Lock Lane jumped above Stanley in the table with a 36-8 result over bottom of the table Shaw Cross. So this puts Rangers, with its four remaining fixtures, in a potential tie with Lock Lane for third place - both teams having possible winning points that could give them 31 points.
STANLEY BACK TO WINNING WAYS
16.03.10
Rangers returned to their winning ways with an impressive 46-18 win over Egremont Rangers which included four tries from stand-off Matty Firth. This result keeps Stanley in the promotion race with 23 points from 16 games. Eccles and Oldham St Annes lie in first and second place.
UPS AND DOWNS IN CUP GAMES
16.03.10
Commiserations to the Under 18s who lost out in the semi finals of the Yorkshire League Cup against league rivals Queens, 12-21. It was a good result, however, for Stanley's Under 14s who beat York Acorn 44-5 in the semi final of the Challenge Cup. They will meet Dewsbury Moor in the final, after Moor beat Lock Lane U14s 32-20. The dates for the Challenge and Continuation Cups have been agreed and will once again be played at Featherstone Rovers Ground. Challenge Cup Finals will be on Bank Holiday Monday May 3rd 2010.
ECCLES TAKE THE POINTS OVER STANLEY
09.03.10
In a tough match, Eccles beat Stanley 16-30 and moved into top place whilst Rangers keep their third place just below Oldham St Annes. Tries from Matty Firth and Dave Foster with goals from Danny Grice gave Stanley their points.
SEMI FINALS BECKON
09.03.10
Stanley Rangers youth teams are taking part in the semi finals of the Junior ARL Challenge Cups this weekend. The Under 14's will be away to York Acorn on Sunday 14th March; in the Under 13's Challenge Cup, Stanley Rangers U13s will be away to Milfor Marlin on Saturday 13th March and the Under 12s will also be away at Dewsbury Moor on Saturday 13th March. We wish all three teams lots of luck in their matches.

MOTHER'S DAY GIFTS FROM THE CLUB SHOP
04.03.10

Mother's Day is on the 14th March and now's the time to order your presents for your Mums from our club shop. Special offers on personalised photo gifts, jewellery and flowers from Asda can be found in the club shop and all it takes is to follow the links by clicking through them - it's so easy - and every purchase through the club shop helps the funds of the club. So take a look and buy something special.
TOP TEAM TUSSLE
03.03.10
Stanley Rangers 1st team travel to league leaders Eccles on Saturday 6th March in their Division Two fixture - an exciting game in prospect.
ADVERSE WEATHER STRIKES AGAIN
03.03.10

Yet again, bad weather spoiled the weekend fixtures for Rangers teams. The 1st team fixture against Crosfield had to be postponed after the heavy rain of the last few days during the week. The other top teams managed to play and a win for Eccles against Shaw Cross Sharks, a draw between Waterhead and Oldham St Annes and a win for Egremont over Lock Lane have kept the top four in their same positions. Stanley now have 2 games in hand.
The A team also had their match at Crofton Cougars A called off due to the weather. The Under 18s played in round three of the Yorkshire League Cup but were beaten 20-12 by neighbours Normanton Knights. The Under 16s match at Sheffield Hillsborough Hawks was postponed. The Under 18s are now second in the U18s Premier Division and the Under 16s are top of U16s Division Two - both teams' successes repaying all their hard work.
STANLEY MOVE TO THIRD
22.02.10
Rangers move down to third place in the league after weekend wins for Eccles and Oldham St Annes. Stanley did not have a game at the weekend but will be playing away at Crosfields on Saturday 27th.
Hattons Solicitors NCL Administrator David Lowe has issued fixtures for Division One and Two until the end of the season. In doing so, Lowe has stressed that alterations may be made because of the continued adverse weather conditions or further commitments in the Carnegie Challenge Cup or the Ace Insurance BARLA National Cup.
RANGERS STAY 2ND
15.02.10
With the winter fixtures affected by the recent bad weather, Rangers 1st team did not have a game this weekend. The A team played away at Castleford Lock Lane and had a closely-fought match winning 32-28. Next weekend the A team are at home to East Leeds A.
UNDER 9s GO THAT EXTRA MILE
15.02.10

The Under 9s and their parents are taking part in the Sports Relief Mile on the 21st March at College Grove at 2pm. They are looking for sponsors and you can help them by clicking on mysportsrelief.com/stanleyunder9s and then click onto "sponsor the team" to donate your amount. The boys aim to raise a minimum of £100 and you can help them reach their target.
VALENTINE'S DAY OFFERS IN THE CLUB SHOP
11.02.10

Our clubshop has some romantic offers for Valentine's Day that can just be bought before the big day. Elegant.com offer discounted big brand fragrances and cosmetics so it's the perfect site to find a gift for your loved one this Valentine's Day. As an extra incentive they have offered supporters of Stanley Rangers ARLFC an exclusive voucher code so you can make even bigger saving on big brand names. Get 10% off at Elegant.com when you spend over £50, to take advantage of this EXCLUSIVE offer simply enter WEBSHOPS10 at the checkout. Don't forget everything at Elegant.com comes with free delivery.
Don't forget that everything you buy through the club shop helps the club funds, so don't delay!
RANGERS LOSE OUT AT WATERHEAD
09.02.10
Disappointment for Stanley Rangers when they were beaten by lower placed Waterhead on Saturday. Tries from Damien Thomas and Gareth Whitehead were not enough to overcome a determined Waterhead side who finally won 21-14.
WINNING WAYS FOR JUNIOR TEAMS
09.02.10
Congratulations go to the Under 18s who beat league rivals Queens 24-4 in the X-Blades UK BARLA National Youth Cup. The Under 16s beat Victoria Rangers in the league to take them to top position - well done lads! The Under 14s were playing in the Challenge Cup and had a good win 24-8 to take them through to the next round. Also in their Challenge Cup games, the Under 13s Rangers beat Shaw Cross Sharks 46-6 and the Under 12s came away 24-8 winners at Dudley Hill to move them both through to the next round. A great set of results from our teams!
In the draw for Round Three of the U18s X-Blades UK BARLA National Cup, our Under 18s have been drawn away against Castleford Lock Lane. The game will be played on Sunday 14th February, kick off 11.30am. Good luck to the team.
UNDER 10S RACE NIGHT
03.02.10

Stanley Rangers under 10's are holding a race night at the clubhouse on Saturday the 27th of February to try and raise some funds to go towards their proposed trip to the 2010 Scarborough Rugby League Festival. The tournament is an annual event and takes place in May this year, and covers age groups from Under 8s to Under 13s. At the end of the evening there will be an auction involving prizes including signed balls/shirts etc, and other items.
Any donations for the auction are more than welcome, please contact Richard Smith 07904896479.
DRAW FOR THE X-BLADES BARLA NATIONAL CUP
02.02.10
After the Under 14s game, Rogger Fagge from BARLA did the draw for the 14s, 16s, 18s Rd 3 of the X Blades BARLA National Cup at the clubhouse. The Under 14s will be travelling to Ince Rose Bridge, Lancashire on the 14th February. The Under 18s are still to play their game against Queens, but have been drawn against either East Leeds or Castleford Lock Lane.
WEATHER TAKES ITS TOLL
02.02.10
Yet again freezing temperatures and frozen pitches caused many cancellations of matches this weekend for our teams. The 1st and 2nd team matches were both postponed, as were all the junior team games except for the Under 14s who had a great win against Ellenborough Rangers in the X-Blades BARLA National Cup.
This game was finally at Rodillians RU Club and we would like to thank Rods for their generosity in allowing us to use their pitch. Many thanks from the Under 14s team must also go to Alex from U18s, John Holroyd from the U12s, Barbara Rawlinson, John "Ollie" Holroyd and of course our wonderful dedicated parents who along with Steve and Claire Howden were up on the top pitch at what seemed the crack of dawn both Saturday and Sunday. Also we must thank Ellenborough Rangers for their patience in a weekend that saw the fixture on and off on numerous occasions.
The Open Age team are to play their rescheduled away game against Waterhead on the 6th February, whilst the A team are at home to Manston.
The Under 18s travel to local rivals Normanton Knights in the third round of the Yorkshire League Cup on Sunday 7th February and the Under 16s have a league fixture at home to Victoria Rangers.
WINTER BREAK FOR JUNIOR TEAMS
02.02.10
The under 8s, 9s, 10s and 11s mini and mod teams are on their winter break at present.

The League will be giving fixtures for the 27th and 28th of February after the February Delegates meeting. The second half of the season will re-commence 13th and 14th March.
Don't forget that our Under 8s, Under 9s, Under 10s and Under 11s will all be playing curtain raisers at the first home game for Wakefield Trinity Wildcats on Sunday 7th February at the Belle Vue Stadium.
UNDER 18S BEGIN CUP TRAIL
28.01.10
The Under 18s travel to Queens on Sunday 31st January to play in Round One of the X-Blades BARLA National Cup Under 18s. The kick off will be 11.30am.
For spectators' and teams' information, the advice from BARLA is that should the scores be level at normal full time then an extra time period of 7.5 minutes each way will be played to determine the outcome. If the scores remain level after extra time then the winners will be decided by virtue of a "Golden Score" i.e. a sudden death first score.
EAST HULL TAKE THE POINTS
26.01.10
Rangers took on East Hull, two divisions higher, and fought hard but were defeated 36-12 in Round One of the Carnegie Challenge Cup. Rangers tries came from Matty Firth and Jacky Hogan with two goals from Gareth Whitehead.
In the Alliance Cup the A team lost 10-48 to Oulton Raiders, Division Two local rivals.
JUNIOR TEAMS CUP FORTUNES
26.01.10
Stanley's Under 16s and Under 14s both travelled away in their BARLA National Cup fixtures. The Under 16s were playing Leigh Miners Rangers and were defeated 10-32. The Under 14s were also on the other side of the Pennines, in their fixture against Thatto Heath Crusaders and came away 26-14 winners.
In the Yorkshire Junior Challenge Cup, the Under 12s beat Crigglestone All Blacks U12s 18-6 in Round One; the Under 13s Wildcats won their Continuation Cup Preliminary Round match against Knottingley 32-0; the Under 13s Rangers had a 44-6 win over Shaw Cross Sharks in the Challenge Cup Round One and the Under 15s were defeated 52-4 by the Hunslet Warriors in the Challenge Cup Round One.
UNDER 14S WIN THROUGH
26.01.10
After their win over Thatto Heath Crusaders, the Under 14s will be playing against Ellenborough Rangers from Cumbria in Round 2 at home next Sunday - 31st January - 2pm kick off.
SO-CLOSE FOR STANLEY
19.01.10
Rangers did themselves proud in a closely-fought tussle against Division One opponents Dudley Hill in the BARLA National Cup on Sunday. At full time the score was 13 13 and extra time was played. Again the score was tied at 19-all so the game continued until the "golden point" was scored first. This went to a try from Dudley Hill who took the game 19-23.
STOP PRESS: CUP GAME ON
17.01.10
The GMB National Cup fixture against Dudley Hill has been rescheduled for today - Sunday 17th Jan - at 1.30pm at home. This game has been altered from being played at Dudley Hill to being played at home at Stanley Rangers as the pitch conditions have improved.
SATURDAY MATCHES POSTPONED
15.01.10
The first and second team matches have been postponed tomorrow, Saturday. There will be training at 1pm at the clubhouse. It is possible that matches may be played on Sunday if pitch conditions improve.
X-BLADES NATIONAL CUP MATCHES UPDATE
13.01.10
The Under 14s and Under 16s are involved in Round One of the X - Blades BARLA National Cup on Sunday 17th January. Both teams will be travelling away to Lancashire - the Under 14s take on Thatto Heath Crusaders and the Under 16s will be playing against Leigh Miners Rangers. Both games are scheduled to kick off at 11.30 am. We wish both the teams the best of luck!
CUP FIXTURES NEWS
11.01.10
After another weekend that saw all amateur matches postponed because of sub-zero temperatures and snowbound pitches, there is a danger of a logjam of fixtures in the National Conference League and the CMS Yorkshire League, all of which are last in the pecking order behind the Challenge Cup and the BARLA National Cup.
RFL administrator David Lowe has stated that ties in the Carnegie Challenge Cup must take priority over any other fixtures, with the Ace Insurance (Europe) BARLA National Cup fixtures second in importance. The problem centres around the dilemma that the preliminary round of the Challenge Cup needs to be completed as soon as possible given that the first round is scheduled for the weekend of the 23rd - 24th January. So Lowe has informed clubs that the preliminary round games will now default to the weekend of Saturday 16th January (unless already scheduled for the Sunday). If grounds are unfit on that date then, where possible, attempts must be made to play on the Sunday.
Stanley Rangers are drawn in Round One of the Carnegie Challenge Cup away to East Hull in Pool A. In the BARLA National Cup Round Two Rangers are to play against Bradford Dudley Hill away. Both fixtures are currently scheduled for the weekend of the 16th January but at the time of writing the Challenge Cup takes precedent.

JUNIOR AND YOUTH FIXTURES PROBLEMS
11.01.10
No youth or junior games were played this weekend because of the adverse weather conditions. As with the adult games, there will be similar problems at Youth level trying to fit in the cup games along with the fixtures which have to be competed by the end of March in compliance with BARLA's agreement with the RFL and in the Junior game.
WINTER BREAK FOR JUNIOR TEAMS
07.01.10
The Under 8s, 9s, 10s and 11s teams are now on a winter season break. The fixtures will resume in March 2010.
JUNIORS PLAY CURTAIN RAISER FOR WILDCATS
05.01.10

Stanley Rangers junior teams - the Under 8s, Under 9s, Under 10s and Under 11s - will all be playing curtain raisers at the first home game for Wakefield Trinity Wildcats on Sunday 7th February at the Belle Vue Stadium.
MATCHES POSTPONED DUE TO WEATHER
08.01.10
Due to the severe weather conditions, all Open Age matches are postponed this weekend.
1st FIXTURES OF THE NEW YEAR
The first matches of the New Year will take place this weekend when the First team have a challenging fixture against league rivals Oldham St Annes. The A team will also be at home to Ryhill Hammers.
JUNIORS CHALLENGE CUP DRAW
07.01.10
The Under 12s and Under 13s Challenge and Continuation Cup draws have now been made. The Under 12s will be away to Crigglestone; the Under 13s Rangers will travel to Shaw Cross Sharks; the Under 13s Wildcats are drawn in the preliminary round of the Continuation Cup away to Knottingley and if successful will then be drawn against Headingley Hawks away in the first round. All matches to be played
NATIONAL YOUTH CUPS KICK OFF
07.01.10

The BARLA National Youth Cup kicks off on Saturday 17th January. This year Ravensport have become the sponsors of the Cup wihch will encompass the under 14s, under 16s and under 18s age competitions. The company has recently acquired X-Blades UK - the English arm of the Australian footwear manufacturer - and will be supplying a set of customised kit to each of the three winners at the end of the campaign.
In Round 1, the Under 14s have been drawn away to Thatto Heath Crusaders; the Under 16s are also away to Leigh Miners Rangers and the Under 18s travel to Queens for their fixture.
NEW YEAR FIXTURES
01.01.10

Happy New Year to everyone at Stanley Rangers. The next fixture for the first team will be on Saturday January 9th at home to Oldham St. Annes. This promises to be a cracking game against our close rivals and you are urged to come along and support the team.
CHRISTMAS GREETINGS FROM STANLEY RANGERS
24.12.09

With fixtures cancelled because of the the snowy and freezing conditions, along with the Christmas break, it's time to wish all the players, parents, friends and supporters of Stanley Rangers a very happy Christmas from your webmaster and a peaceful and successful New Year.
LAST CHANCE FOR XMAS SHOPPING WITH STANLEY
18.12.09
Christmas is just around the corner, but if you haven't bought your gifts yet you still have time to buy them through our online shop. Use any of the links in this message and Stanley Rangers ARLFC will receive a percentage of what you spend. Alternatively take a look at our online shop.
UNDER 13S RANGERS SUCCESS
18.12.09
Congratulations go to Dom Jones and Daniel Sowerby from the Rangers Under 13's who have been selected for Yorkshire at Rugby Union and have made the starting team for the first fixture this coming weekend. Well done to both boys
RANGERS MAKE IT SIX OUT OF SIX
14.12.09

Rangers' fine win 32-6 win over East Leeds keeps them in second place in the table just below Eccles. Two tries from Andrew Brooke and a hat-trick from Kyle Sampson with three Kevin King goals and one from Gareth Whitehead gave Stanley the points that keep their second place in the league.
UNDER 18S THROUGH TO ROUND THREE
14.12.09
Congratulations go to the Under 18s who narrowly beat Doncaster Toll Bar 14-12 in Round Two of the Yorkshire League Cup. The next round, to be played between 2-10 January 2010, will contain Sutton Trust Lambwath; Batley Boys; Normanton Knights; Stanley Rangers; Dewsbury Celtic; Queens Knights; York Acorn and Hunslet Parkside.
CHALLENGE CUP DRAW FOR RANGERS
14.12.09
The draws for the preliminary and first rounds of the 2010 Carnegie Challenge Cup were made at Leeds Metropolitan University by Lee Briers and Michael Monaghan of Warrington Wolves. For the preliminary round of the competition 62 sides were split into two pools with Pool A consisting of 46 teams - 38 National Conference League clubs, the 5 regional league winners, the Lancashire and Yorkshire Cup winners and Broughton Red Rose. Stanley Rangers have been drawn against East Hull away to be played at the weekend of the 23-24 January 2010.
EX-STANLEY LAD NAMED IN ENGLISH ACADEMY SQUAD
14.12.09
Adam Milner who signed from Stanley Rangers to Castleford Tigers Academy has been named in the initial 2010 England Academy squad. The 29-strong squad, which has been drawn from 10 engage Super League clubs will meet up throughout 2010 for coaching sessions and meetings run by the new full-time national development coach, a vacancy which is currently being advertised by the RFL.

England will play three fixtures in 2010, a match against France in June and two Tests against the Australian High Schools in December.

STANLEY'S CLUBSHOP TEAMS UP WITH PLAY.COM
08.12.09
Play.com has put together some special promotions to help you out this Christmas season. Offers include £5 off when you spend £50. To claim your offer simply enter PLANW09 at the checkout.

Every purchase made at Play.com will result in a donation to Stanley Rangers ARLFC
Don't forget to use our online shop when shopping online, every purchase counts!
A TEAM BACK TO WINNING WAYS
07.12.09
After their defeat at the hands of Sherburn Eagles last weekend, the Rangers A team got back to their winning ways with a closely-fought 24-22 win over Castleford Panthers A team.
CALLING ALL UNDER 13S
07.12.09
Players are wanted for the Stanley Rangers under 13's. We are looking for players of all abilities, with previous or no playing experience. The Under 13s Rangers are in the First Division of the Yorkshire Junior League, and train twice a week in Thornes Park Wakefield. Anyone who is interested can contact Mark Holmes on 07906 499630.
RANGERS MOVE UP TO 2ND PLACE
01.11.09
Ranger's win over Eastmoor Dragons 34-24, their fifth straight win in a row, moves them up to second place in the league below Eccles who beat close rivals Oldham St Annes. Tries from Mark Robinson, Jacky Hogan, Matty Firth and Richard Cattley, along with 7 goals kicked by Kevin King gave Rangers the edge over neighbours Eastmoor Dragons.
There is no game this weekend (5th December) as all Division Two games are postponed due to the National Cup.
U13s RANGERS REACH WAKEFIELD CUP FINAL
01.12.09
Congratulations go to the Under 13s Rangers team who have reached the final of the Wakefield Cup with an excellent 48-0 win over Normanton Knights U13s in the semi-final.
DEWSBURY RAMS XMAS CAMP
27.11.09
Dewsbury Rams will be joining in with the festive spirit by holding a special 1 day camp at the Tetley's Stadium on Saturday 19th Decembe between 10am and 4pm for all boys and girls aged between 6 and 14 for £10. It will include a master class with Patrick Walker, games throughout the day, a presentation, a Christmas party and a special guest appearance. Furthermore, all children who attend the Christmas camp will also be given a free ticket to the Dewsbury Rams vs. Batley Bulldogs match on Boxing Day.
CHRISTMAS SHOPPING WITH STANLEY RANGERS
27.11.09
Why not avoid the crowds and do your Xmas shopping from the comfort of your armchair? Using the Club Shop you can shop at all your favourite stores - M & S, Amazon, Asda and Game - and benefit Stanley Rangers at the same time. Just follow the links on the online shop and remember to keep on clicking right through to help the club funds and help yourself to bargains too!
RANGERS HOLD 3RD PLACE
25.11.09

A fourth straight win in a row keeps Rangers in 3rd spot in Division Two when they beat Shaw Cross Sharks 32-6. With hooker Matty Firth was in top form in the midfield, Rangers' Carl Clarwson scored the first try after 12 minutes. Further tries from Chris Grice and John Nunns and goal points by Kevin King gave Stanley a 14-6 half time lead.
U14S THROUGH TO SEMI FINAL
25.11.09
This weekend sees the Under 14s, currently top of Divsion One, take on Skirlaugh Bulls in the semi final of the BARLA Yorkshire Cup, U14s. The other tie is between Dewsbury Moor and Kings Cross. We wish them lots of luck and congratulations on reaching the semis.
HOME WIN FOR RANGERS
10.11.09
Asecond half rally from Crosfields caused Rangers a few anxious moments at the end of the match but the defence stood firm and Stanley came out 30-26 winners. Tries from King, Hogan, Sampson and Whitehead, along with five goals from King made up the Stanley points which keeps them third in the table. Next weekend the team travel to Cumbria to take on middle-of-the-table Egremont Rangers.
A TEAM LOSE OUT IN SEMI-FINAL
10.11.09
Commiserations to the A team who took on Kettlethorpe in the semi-final of the Physiowise Cup but were beaten 12-28. Next weekend the team are back in league action when they are away at Manston.
RANGERS TAKE TO THE STAGE
03.11.09
The Hull Truck Theatre Company are presenting "Up 'n' Under" at the Wakefield Theatre Royal and Opera House this week. Imagine the surprise of this webmaster when the open stage sported a large Rangers emblem as part of its scenery before the beginning of the play! Other amateur clubs were also hanging from the top of the stage but Rangers took centre spot. If you want a really good night out I can thoroughly recommend this production which is on until Saturday.
Ist TEAM STAY IN THIRD PLACE
03.11.09
The first team did not have a fixture this weekend and remain in third place in the Divsion, below leaders Oldham St Annes and Eccles. This coming weekend the tema are at home to Crosfields, kick off at 2pm.
A TEAM JUST PIPPED AT THE POST
03.11.09
Stanley Rangers A team were just beaten 29-24 by Olde Church Tavern, their close rivals in Division Three. Rangers' points came from tries from Rangers' players Chris Nichols, David Finley, David Brown and Andrew Cattley, with goals from Findley and John Chadwick.
This weekend, the A team are at home to Kettlethorpe in the semi-final of the Physiowise Cup. Your support would be greatly appreciated - why not go along and cheer on the lads!
AWAY WIN MOVES STANLEY TO 2ND PLACE
27.10.09
Stanley battled back from 16-6 down at half time to finish 24-16 winners over Ovenden and move into second place. Tries from Whitehead and Grice along with four goals from Kevin King gave Stanley the two points they needed to move above Eccles. There is no fixture for this weekend.
LOCK LANE MOVE ABOVE RANGERS
19.10.09
In their second top-of-the-table tussle in two weeks, Rangers' first half lead of 18-12 was swept away in an eight minute spell from Lock Lane when they scored 3 tries and finally put the game out of Stanley's reach. This result moves Lock Lane into top spot in the table, with Oldham St Annes second and Stanley Rangers third. Next weekend, Rangers travel to Ovenden.
eBAY SUPPORTS STANLEY RANGERS ONLINE SHOP
19.10.09

Support Stanley Rangers ARLFC when you shop at eBay.co.uk, whether it's an everyday bargain or a special auction a percentage from every sale will be given to Stanley Rangers ARLFC. Stanley Rangers ARLFC will receive up to 30% of eBay's earnings so start shopping now!
If you are new to the Club Shop it's easy to use - just follow the link to the club shop and keep clicking through to the retailer of your choice. When you make your purchase this way you get all the benefits of shopping securely online with some great offers and Stanley Rangers will get funds for the club.
There are not just great bargains to be had at the online Club Shop but also prizes to be won! At present, you can win £100 to spend at Waterstones.com; win a School Pack for the school of your choice and win an Experience Day with Rymans. So browse through the shop from the comfort of your armchair, snag some bargains, win some prizes and best of all, help Stanley Rangers!
OLDHAM OVERTAKE STANLEY AT THE TOP
12.10.09
Stanley's run of winning games came to an end when they were beaten 12-24 at Oldham St Annes. A Kevin King penalty accounted for Stanley's points in the first half when the hosts went in at the interval leading 10-2. Rangers replied in the second half Richard Cattley and Danny Duce both scored and with a King penalty took Rangers to a 12-10 lead. However, Oldham continued with the pressure and completed the game with a final score of 24-12 pushing Stanley off top spot.
UNISON YOUTH AND JUNIOR CUPS
01.09.09

The 2009/2010 Unison Youth & Junior cups will be off to a flyer this season with the early rounds due to commence in a couple of weeks. All the age groups draws were made at the recent Wakefield AGM and first round games are scheduled for the weekend of 5th/6th September. Plans did suffer an early hiccup however when a late withdrawal by Westgate Wolves in the under 12's, meant that the under 12's competition had to be redrawn.

The draws in full are:

Unison Under 12s
Semi finals
Crigglestone All Blacks v Upton
Normanton Knights v Stanley Rangers

Unison Under 13s
Round one
Eastmoor Dragons v Walton Warriors
Normanton Knights v Upton
Stanley Rangers v Stanley Rangers Wildcats
Westgate Wolves v Crigglestone All Blacks

Unison Under 14s
Semi finals
Normanton Knights v Crigglestone All Blacks
Crigglestone Raiders v Stanley Rangers

Unison Under 15s
Semi finals
Crofton v Crigglestone All Blacks
Stanley Rangers v Normanton Knights

Unison Under 16s Cup
Round one
Crigglestone All Blacks v Normanton Knights
Upton v Eastmoor Dragons
Westgate Wolves v Walton Warriors
Bye: Stanley Rangers

Unison Under 18s cup
Final
Normanton Knights v Stanley Rangers
WINNING STREAK CONTINUES
06.10.09
In a closely-fought game, Stanley came out on top against second place Eccles, winning 24-16. Tries from Molyneux, Brown, Duce, Cattley, Walker, Rhodes and Brooke with 3 goals from Gareth Whitehead ensured that Stanley kept up their upbeaten record. Next weekend, Rangers travel over the Pennines to take on second-place Oldham St Annes. The kick off for the game is 1.30pm.
Rangers A team continue their wining ways with a 36-6 win away at Shaw Cross. This moves them to second place in CMS Division Three.
CLOSE CALL FOR STANLEY
29.09.09
A determined East Leeds side kept Stanley Rangers to an 8-all draw at the weekend. In contrast to the high scores of the previous matches, a try from loose-forward Richard Cattley and two goals from Kevin King were enough for Stanley to gain 1 point from the match. This still keeps them at the top of Division Two above Eccles and Lock Lane. The next game is a top-of-the-table clash with Eccles at home.
The Open Age A team have been having a good start to their season and are currently third in the table, after a 46-10 win over Eastmoor Dragons A. The A team travel to Shaw Cross on the 3rd October for their next match.
GREAT START TO THE SEASON FOR FOR JUNIOR TEAMS
29.09.09
Stanley Rangers youth and junior teams have made a cracking start to the 2009 season. The Under 18s are top of the U18s Premier Division with a 2 out of 2 wins record so far; the Under 16s are second below East Leeds in Division Three whilst the Under 15s are fifth in the league after two games. The Under 14s are top of Division One with a 100% record. For our two U13s teams, the Rangers are in the middle of the table in Division One whilst in Division Two, the Wildcats are yet to have their first win. Finally the Under 12s are lying second from the top of their Division Two and the Under 11s have not lost a game this season. Our junior teams - the Under 10s, Under 9s and Under 8s - are also having good beginnings to their seasons. Well done to everyone - teams, coaches and parents - for all their hard work and enthusiasm!
UNDER 18S CHRIS SIGNS FOR ROVERS
29.09.09
Rangers Under 18s player Chris Parker has signed for Featherstone Rovers along with Nat Brown from Wakefield Trinity Wildcats and Danny Naughton from Wildcats and Huddersfield Giants. Chris is a highly-rated half back who has been part of the successful Stanley Rangers Under 18s team who won the Under 18s Premier Division last season. We wish Chris good luck in his new team.
THREE IN A ROW KEEP STANLEY AT THE TOP
22.09.09
An overwhelming win 70-6 over local rivals Eastmoor Dragons at the weekend saw Stanley Rangers maintain their lead in Division Two. With three straight wins this season, Stanley are averaging 60 points per game and leaking eight, keeping Stanley above second place Lock Lane.
At the weekend, Stanley travel away to take on middle-of-the-table East Leeds.